"I selected my team members based on their empathy and commitment to excellence. They are all very caring individuals and have received extensive and intensive training in their areas of responsibility. They are all invested in the belief that the patient is the most important person in the office and that we must work together to make the patient experience the best it can be."
-Dr. Argentieri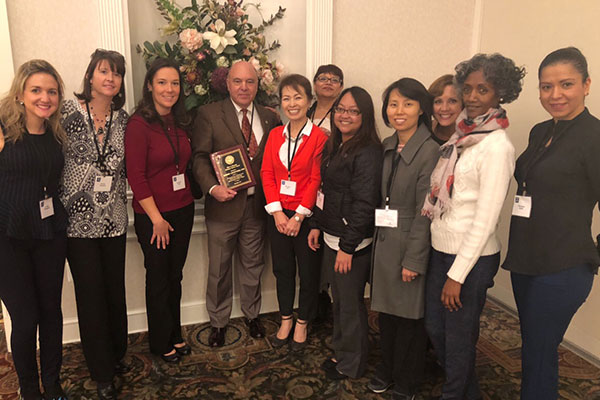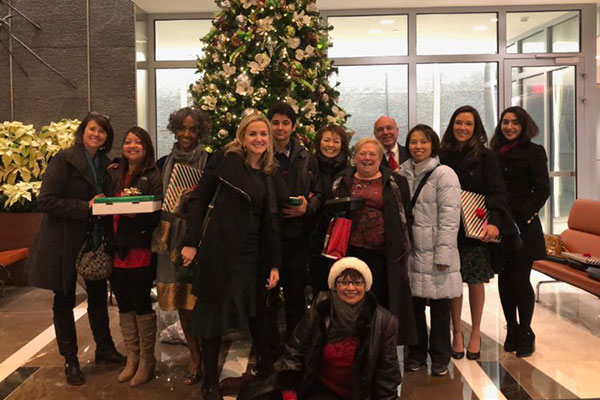 Front Office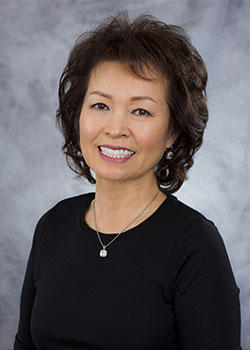 Karen
Office Manager
Our office is a collaboration between the staff and doctors. We support each other to build a strong practice community, allowing us to provide the best service to our patients. As the office manager, my goal is to maintain an efficient, harmonious, and compassionate work environment for the doctors, staff, and patients. In order to achieve that, I handle a range of administrative duties, including staff scheduling, meetings, trainings, and continuing education. I also oversee our marketing, budgeting, and planning.
When I'm not at the office, my priority is time with my husband and two beautiful daughters. We love to travel. I also love hiking, playing golf, and trying different types of food.
Jill
Administrator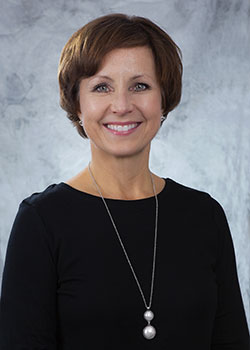 I enjoy meeting new people and getting to know them. Our office is friendly and welcoming, so even nervous patients soon feel secure and at home here. Working at the front desk, I greet and check in patients, verify their insurance, answer the phones, schedule appointments, and handle recalls, too.
I'm an empty-nester who likes to travel and bake in my spare time. I also enjoy trying new foods and supporting Virginia vineyards.
Regina
Administrator – Financial Coordinator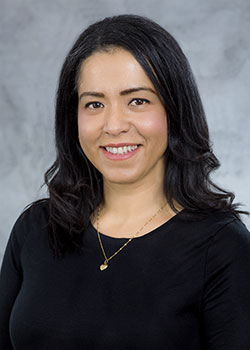 I love that I get to be a part of helping people make that first step toward the healthy and beautiful smile they have always wanted. I work with patients on financials, including payment plans and insurance. I file their insurance claims and follow up with the companies to make sure patients get the most from their benefits. I also handle administrative tasks as needed.
I'm from Peru. When I'm not in the office, I love to spend time with my family and friends. I also like to read books about self-discovery. My passion, though, is salsa dance.
Dental Hygienists
Alysia
Registered Dental Hygienist and Hygiene/Periodontal Dept. Facilitator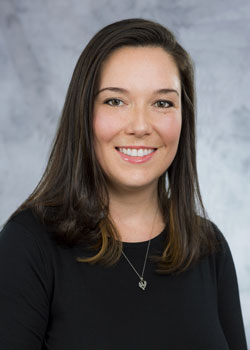 I enjoy working in the health field and truly appreciate the opportunity to help patients. As a hygienist, I perform screenings and assessments, offer patient education and counseling, and perform routine prophys (cleanings) and periodontal therapy. As the Hygiene/Periodontal Department Facilitator, I make sure our protocols are meeting the high standards and expectations set by the doctor.
Outside the office, I share my life with my two beautiful little girls, husband, and our dog, Riley. I absolutely love being a mom and enjoy working part-time so I have time with my loved ones.
Ethel
Registered Dental Hygienist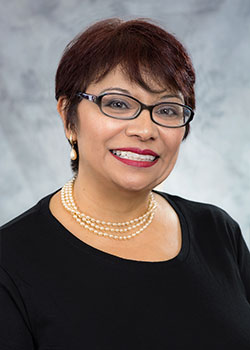 It's rewarding to follow the positive changes in patients' oral health and get to know each person. I feel blessed to see and converse with my patients during their appointments and enjoy the friendships we've made. I conduct screenings for early detection of oral diseases and report my findings to the doctor and patient. I also provide a range of clinical hygiene procedures, as diagnosed and prescribed by the doctor, including taking X-rays and providing cleanings (prophys).
When not working, I enjoy crafts, sewing, and volunteering for humanitarian efforts. I have a son and daughter, both now adults, and enjoy cats but don't have any pets at the moment.
Lisa
Registered Dental Hygienist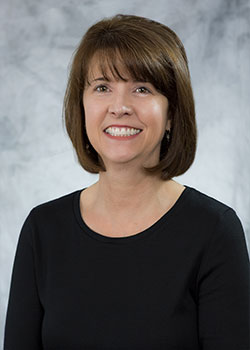 When a patient comes for a recall visit and I see the improvement in their oral health, I'm pleased. It's rewarding to know the care we provide makes a difference. As a hygienist, I deliver preventive treatment to patients, including prophys (cleanings), periodontal therapy, cavity prevention, and oral cancer screenings. I also offer patient education about dental hygiene and nutrition.
When not working, I enjoy spending time with family and friends, as well as gardening and cooking.
Dental Assistants
Ericka
Dental Assistant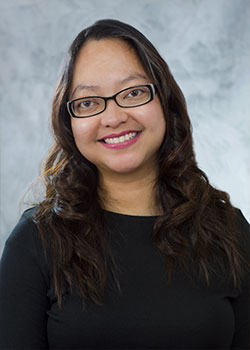 I am passionate about healthy teeth, and want to educate our patients about the best ways to preserve their smile for a lifetime! I work alongside Drs. Argentieri and Chrisopoulos with all aspects of patient care, including restorations and cosmetic procedures. I love working with two great dentists and our team because everyone is unique, kind, friendly, and always supporting each other. I learn something new every day and look forward to acquiring even more knowledge and skills as my career progresses.
I am a proud mother of two young daughters, and love spending quality time with them and concentrating on healthy living. I also enjoy traveling back home to the Philippines with my daughters.
Julia
Dental Assistant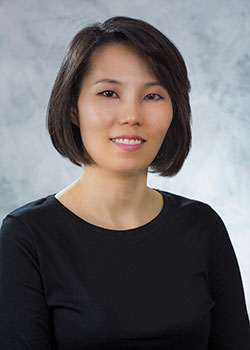 I like being able to help people during their visits, as well as working in our lab. I'm creative and like crafting, so fabricating temporary crowns to the doctor's specifications is enjoyable. In addition to chairside assisting, I set up and clean the operatories, sterilize dental instruments, and process X-rays. I also track inventory, purchase dental supplies, and keep treatment records.
Yewubdar
Dental Assistant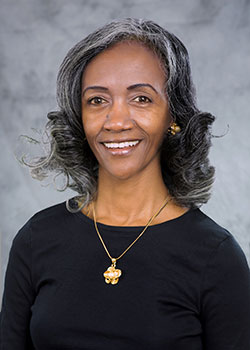 I enjoy everything about my work. It is fulfilling to build relationships with patients and educate them about their oral health while changing their smiles. I also like working with great doctors and teammates, constantly learning from one another, and knowing that what we do helps others. I clean the operatory and instruments, take and process digital X-rays, scan teeth, use our milling machine to create replacement teeth, and work in our in-house lab. I also give post-op instructions to patients.
I finished my DDS in Moscow, Russia, in 1995, and worked as a dentist for five and a half years in Addis Ababa, Ethiopia. In 2003, I came to the USA. I worked for two years at another dental office and joined this practice in 2005.
Interns
Omar
Intern – Dental Assistant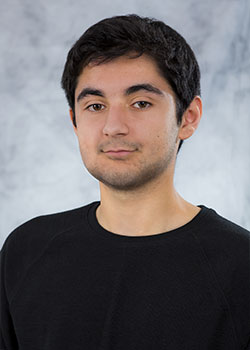 My favorite part of my job is working with great doctors: they're very knowledgeable and inspiring. I cherish working with my peers since I learn something new from them every day. And I gain knowledge from our patients, too, both about their dental needs and their experiences. I often work chairside with the doctors. I also handle patient care, along with office and laboratory duties, as assigned.
I'm a 2019 high school graduate. I'm ambitious about my future and would like to pursue a career in the dental field. My hobbies include skateboarding and walking my dog, Toby. I also enjoy helping my elderly neighbors with their yard work and caring for their pets.
Tara
Intern – Dental Assistant and Receptionist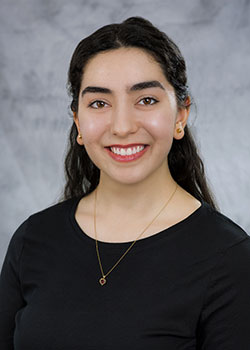 Our patients are wonderful people and I enjoy interacting with them during visits. I work in the clinic, where I assist the doctors and dental assistants with their procedures. I also work at the front desk, supporting the customer service staff with administrative tasks.
I am a college student at George Mason. Much of my spare time is spent with my family and friends. I enjoy reading novels and poems, too, and love to volunteer at INOVA Fairfax Hospital.